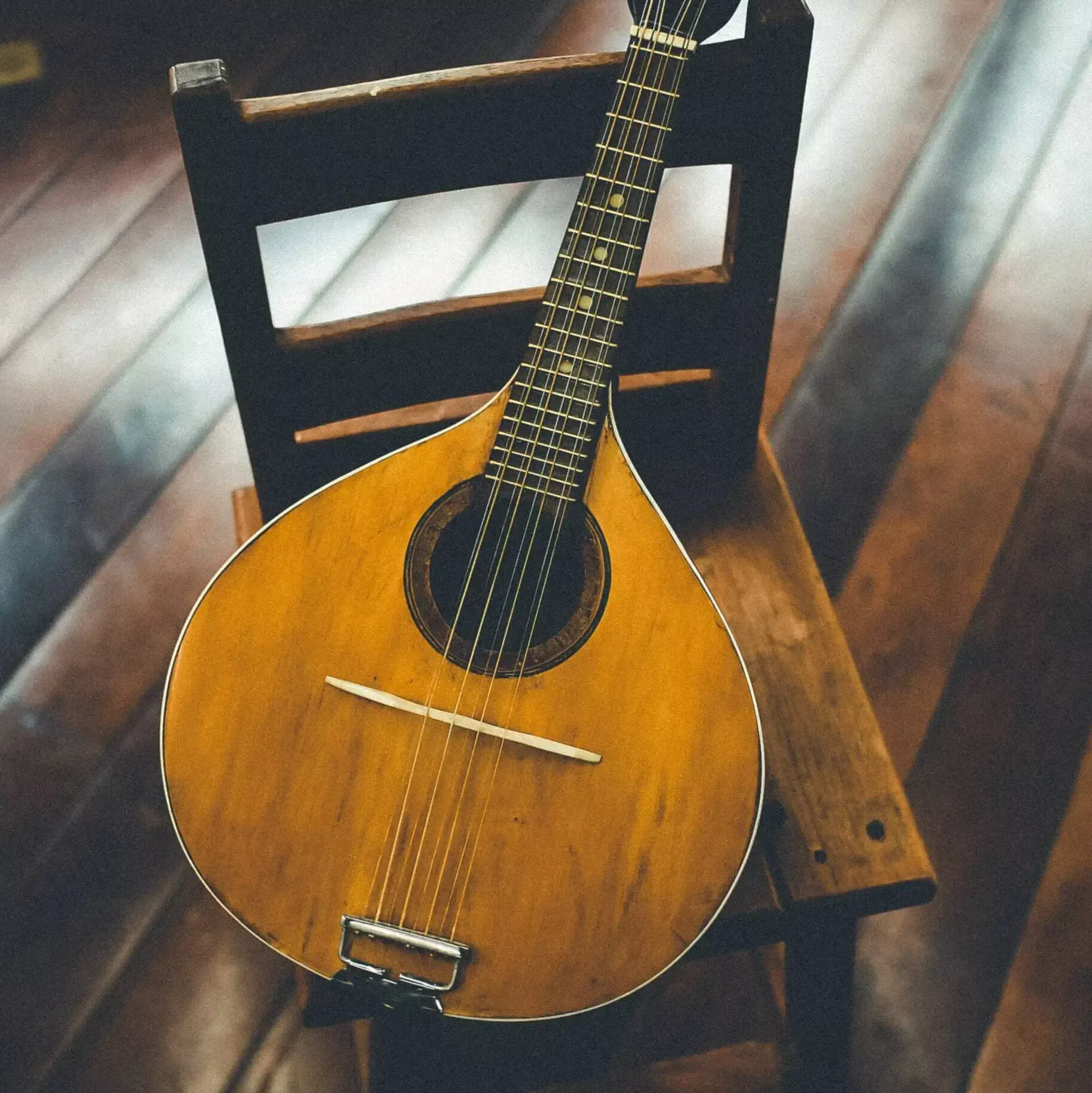 This is my review of the best chair for playing guitar.
The best chair for playing guitar is the most comfortable and suits your need for playing in the best way.
I've researched in-depth which chair for playing guitar is best for you.
I conclude that the Gibraltar 9608MB Bike Seat Throne is the best pad overall.
Every chair has different features and price ranges. This article is here to tell you which one is the best for every situation.
Keep reading to find out more!
The 9 Best Chair for Playing Guitar
1. Gator Frameworks Guitar Seat
2.Gibraltar 9608MB Bike Seat Throne
3.ADJUSTRITE Musician's Chair by Vivo USA
4.CedarsLink LK-STU Portable DJ/Guitar/Keyboard Chair
5.K&M Performance Stool
6.Torin TRP6185
7.On-Stage DT7500
8.Fender Barstool with Backrest 30″ BLK
9.Gibraltar 6608
This guitar seat includes a guitar stand in front and back, which helps you save room and put your guitar in an intended place. It also has a collapsible design, making it more compactable and great for travel.
It includes a removable backseat, but you can't adjust it or the actual seat, so that it may be problematic for shorter players.
Another feature the gator frameworks guitar seat has is the footrest which is helpful for better posture. But this chair's specific footrest can be too small for two legs.
The Gator Frameworks Guitar Seat is an excellent option for anyone looking for a quality guitar chair for a great price.
Pros
Very comfortable if you in the correct height
Great Price
Built-in guitar stand
Easy to fold and take to travel
Easy to assemble
Cons
Height isn't adjustable (Less comfortable for shorter players)
Small footrest
---
Gibraltar 9608MB Bike Seat Throne
Although this chair is not made specifically for guitar players but drums, it's a solid choice for guitar players too.
With this chair, you can adjust the chair height easily, so it doesn't matter how tall you are.
This chair fits perfectly on the ground and has a solid grip. The legs are very stable while playing.
The padding of this chair is top quality and makes it very comfortable to use. But the backrest it includes is not supportive enough for the ideal playing position.
Pros
Top-quality padding for maximum comfortability.
Adjustable height, great for the full variety of players' heights.
High-quality build materials.
Cons
Not budget friendly
The backrest isn't ideal for guitar playing position
Not comfortable for everybody
---
This chair may look like it's regular. But it's designed specifically for music players.
Its height is adjustable by the legs, and each leg can be adjusted alone, so you can choose the chair angle on uneven surfaces to keep it steady.
As you can adjust its height, the chair is versatile for different sizes of players, and it can hold up to 260lb.
This chair is foldable, so you can take it anywhere and store it easily.
Pros
Top quality build with each leg adjustable
Can be folded
Look professional
Cons
It can be a little bit expensive
---
This chair is very sturdy and can hold up to 300lbs, and its backrest is very adjustable, so it's suitable for players with back pain.
The height of this chair is adjustable, but if you are a short player, you might want to keep away from it since it can be too high for you.
The assembly of the chair is effortless, and the material quality is superb so that it will last long.
Pros
It has a footrest included
Very comfortable
The backrest is good for back problems
Can be folded
Made in the USA
Cons
It can be problematic for shorter players.
---
This stool is the easiest to take outside. It's easy to fold flat and carry around.
The stool doesn't have a backrest, but the seat's comfort makes up for it.
This chair is also very adjustable, you can easily adjust the height so it would fit you more, and you can also change the seat angle and the footrest.
The price is higher than other chairs on this list, but if you are planning on sitting hours and playing, this chair might be a solid consideration that will last many years.
Pros
Adjustable seat and footrest.
Superb quality and elegant.
Easy to transfer.
Cons
---
This guitar chair isn't for everybody, and it's a matter of taste.
You can't adjust the height, but the seat can move 360 degrees.
It also has a footrest and a backrest, and the seat is very comfortable for long sessions.
Pros
360-degree seat
High-quality materials
Very comfy
Cons
No ability to adjust the height
---
Although this is a barstool, it's perfect and comfortable for guitar playing.
The price is on the low end of this list, but the quality is excellent.
This chair doesn't include the backrest so if you search for it, go for another one from the list.
It is just a comfortable, affordable, and simple chair for playing guitar.
Pros
Cons
It doesn't include features other guitar chairs do.
---
This chair includes a footrest, and if its height and footrest are comfortable for you, it can be a great pick, but this chair isn't adjustable so that it may be comfy for specific people. Not the best choice for shorter players.
The seat is padded and comfortable, but again if the height isn't for you, it doesn't really matter.
It doesn't include a backrest, so it may be a problem if you are searching for it, but it comes with a built-in guitar stand.
This stool is also foldable and light, and the build quality is great.
Pros
Foldable so you can store and take it to travel easily.
Built-in stand
Good quality for the price
Cons
It doesn't have adjustability
---
This chair doesn't have a backseat, but it does include a memory height lock so you can change the height of it.
It's a great, not expensive choice for a comfortable chair for practicing guitar, although it doesn't have all the guitar chair features.
It has a solid grip on the ground, and you can sit on the padded seat for hours if the lack of backrest doesn't bother you.
Pros
Memory height lock
Good quality for the price
Cons
Lack of other guitar chair features.
---
Buying Guide
The difference between a regular chair vs. a guitar chair
Regular chairs often have armrests or large square seats that your guitar could bump against. This may disrupt your playing position and make it more challenging to play.
A guitar chair is recommended for height and compatibility optimization if you usually play while sitting.
The guitar chair is designed to allow you to play in a better position which can help with the accessibility to the frets.
Armrests and footrest
One of the primary essential things in the guitar chair or stool is the lack of armrests which are just an obstacle to the correct guitar player posture, which means bad posture and less comfort.
Imagine you playing with the office chair, and the armrests are just annoying and getting in your way. This can make you unmotivated to keep practicing and even hurt after a while.
Another cool thing about guitar chairs is that they also include a footrest, which can help improve the correct posture.
If your guitar chair doesn't come with one already, You might want to consider getting a guitar footstool. This can help with both comfort and performance, as it gives you a place to prop up your feet while playing
Comfort
If you are planning to practice and play your guitar for a long session, it's very important to get a chair that will fit you and be comfy.
As I already wrote, the chair for playing guitars is without an armrest, so it instantly will make the playing much more comfortable compared to a working chair.
In addition, most guitar chairs are more or less adjustable, and you may consider a guitar chair that includes an adjustable back also.
Height
Height is essential for guitar chairs because it allows the player to have a good posture while playing.
This is important because it helps the player to have better control over the instrument and results in better sound and practice.
Additionally, a guitar chair that is too low or too high can be uncomfortable and affect the player's ability to play correctly or to be focused for long sessions.
adjustability
A great guitar chair needs adjustability to ensure the best possible playing experience for the musician. If the chair is not adjustable, it may be too tall or too short for the musician, which could cause discomfort and affect their performance.
Additionally, an adjustable guitar chair can be customized to fit the individual's body type and preferences.
Also, check how easy it is to adjust.
Quality
When it comes to guitar chairs, build quality is key. You want a chair that will be able to hold up under the weight of you and your guitar, as well as one that is comfortable enough to sit in it for hours at a time.
Another important thing to consider is which material the seat is padded with, and you want a material that will last long or at least be easy to replace.
Many people also like to have a guitar chair with a backrest so they can sit up straight and not have to worry about their posture.
extra features
Some guitar chairs come with extra features that can improve the player's experience. For example, some chairs include a footrest, which can help to keep the player's feet in the correct position while playing.
Some chairs can even entirely collapse, making them more portable and great if you perform a lot.
Price
Guitar chairs can range in price, depending on their features. It is important to consider what features are important to you when selecting one, as this will affect the price.
Don't always rush to the most expensive ones as you could find some great value and good quality for not that much money.
Additionally, it is important to consider the warranty of the guitar chair. A warranty can ensure that you are covered, and if something goes wrong, you have a good company behind it.
FAQ
How to take care of the guitar chair
Since a guitar chair is meant to be used for long periods of time, it's important to know how to take care of it so that it lasts. Here are a few tips:
– Make sure the stool is clean and dry before you store it.
– Keep it in a cool, dry place.
– Follow the manufacturer's instructions for assembly and use if some of it starts to worn out, replace it.
What is the best height for playing
There is no one answer as some people might prefer to sit higher and some don't. As it is a matter of taste, I suggest you adjust the chair a few times and see which height is the best and most comfortable for you.
What are the benefits of using a guitar chair?
Guitar players who practice on a guitar practice chair have better posture and control than those who don't. This is because the chair helps to keep the player in the correct position.
Another benefit is reduced back pain. This is because a good chair helps keep the player in the correct position and takes the pressure off the spine.
To Sum Up
A comfortable guitar chair is very important to consider if you plan on playing with your guitar in a better posture.
The best overall choice for a guitar chair is the Gibraltar 9608MB Bike Seat Throne. Its fantastic quality, adjustability, and comfortability are great for guitar playing and practicing.